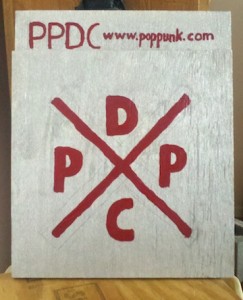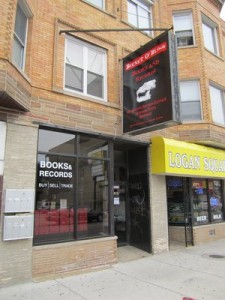 Pop Punk Dot Com sells merchandise through Bucket O' Blood Books and Records. Bucket of Blood is located at 2307 N. Milwaukee (near the intersection of California and Milwaukee :: at the California stop on the Blue Line). For more information about Bucket O' Blood visit www.bucketoblood.com. Call 312.890.3860 for titles and availability. If you would like to suggest records, please contact us!
vinyl in stock:
7 Seconds "The Crew" LP
7 Seconds "Walk Together, Rock Together" LP
Against Me "Reinventing Axl Rose" LP
Cleveland Bound Death Sentence s/t LP
Hot Water Music "Never Ender" LP
Lifetime "Jersey's Best Dancers" LP
Lipstick Homicide / The Turkletons – split 7″
Propagandhi "How to Clean Everything" LP
Rancid "Radio Radio Radio" 7″
Mall'd to Death "More Than a Sinking Feeling" 7″
Ectoplasm s/t 7″
Shaved Christ "Bad Mind" 7″
Queers/Killtime "Alive" 7″
Two Man Advantage/Blackout Shoppers split 7″
V/A "It's Alive 4-Way Split 7″ (features Weekend Dads, The Murderburgers, The Hemingways, The Fat Stupids)
***
& tons more!! Come on over!!
_____________________________________
:: POP PUNK DOT COM  ::
(merchandise)
T-SHIRTS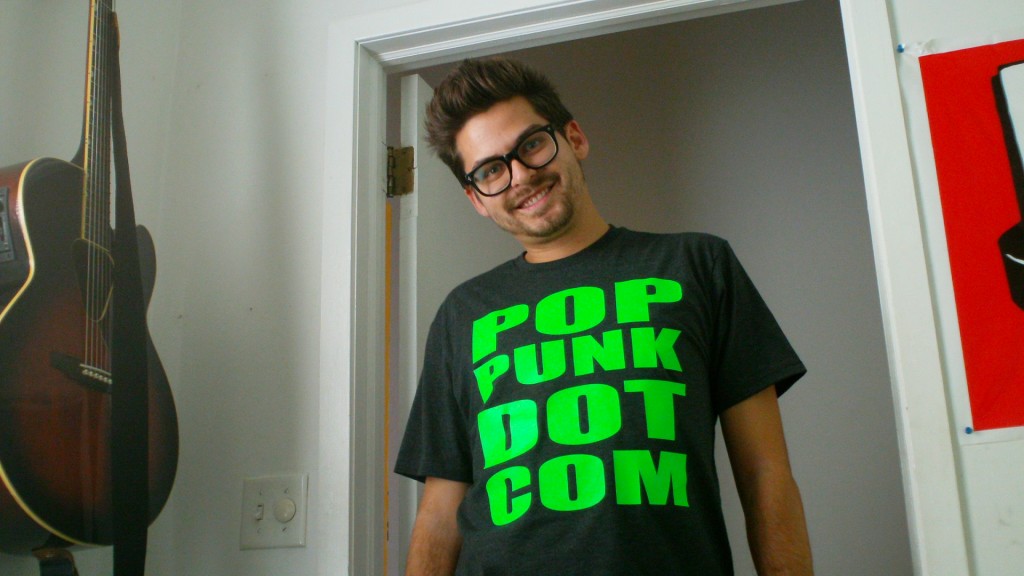 (yup, that's Neil!)
$25 S-XL
$27 XXL-XXXL
BUTTONS

$1
::
COMPILATIONS
"Pop Punk Fever 2″
(2004)
Nice Guy Records & Pop Punk Dot Com
PUNCHLINE :: BOTTOM LINE :: THE MR. T EXPERIENCE :: THE SCRUBS :: HALIFAX
THE INTERNS :: THE QUEERS :: THE LAWRENCE ARMS :: WHEN SPARKS FLY :: OVER IT
FEABLE WEINER :: HIT THE LIGHTS :: THE GAMITS :: SPLIT HABIT :: NEVER HEARD OF IT
7-10 SPLIT :: A SMALL VICTORY :: EVEN IN BLACKOUTS :: CARUSO :: THE FONZARELLIES
THE APERS :: KISSCHASY :: THE INVISIBLES :: GOLDENBOY :: TRAVOLTAS

(out of print)
::
"Pop Punk Fever 1″
(2001)
Nice Guy Records & Pop Punk Dot Com
THE JULIANA THEORY :: TRAVOLTAS :: THE FONZARELLIES :: NO MOTIV :: SHOWOFF
DAYCARE SWINDLERS :: BOTTOM LINE :: DYNAMITE BOY :: FAKE ID :: 5CENT DEPOSIT
BIG IN JAPAN :: THE PENNYROYALS :: THE SCARIES :: JUNCTION 18 :: NOTHING TO LOSE
YELLOWCARD :: DEATH ON WEDNESDAY :: THE UNKNOWN :: QUIT :: STUDENT RICK
CLOTHESLINE :: THE ARENA DRIVE :: CHASING THE YELLOW LINE :: THE SCRUBS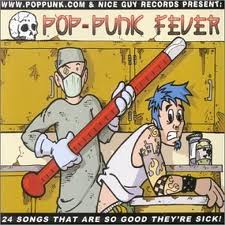 (out of print)
::
"Punk Rock Fever"
(2003)
Jolted Records :: Neurotic Entertainment :: Pop Punk Dot Com
ANTI-ANTI ::  THE BEAUTIFUL MISTAKE :: CONCISE :: HALO FRIENDLIES :: THE PROZACS
RUTH'S HAT :: SECOND CLASS :: TEEN IDOLS :: SHOWOFF :: CRUISERWEIGHT :: EVER AFTER
BOTTOM LINE :: THE UNDERHILLS :: MANDA AND THE MARBLES :: BREAK AWAY :: LEAGUE
MCDOLLY :: FALL OUT BOY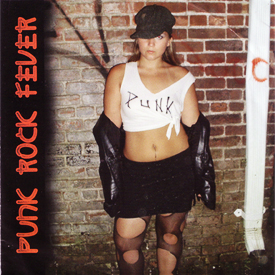 (out of print)